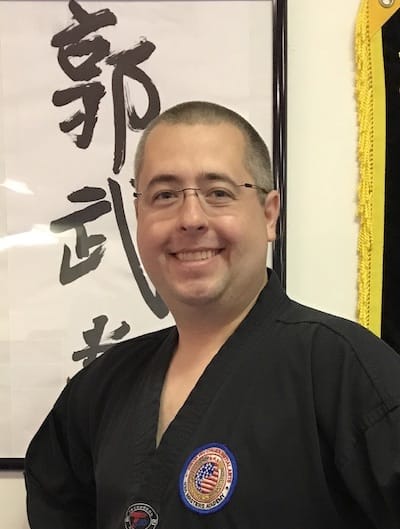 David Tuttle
Master David Tuttle is the Chief Instructor at USA Masters Academy's Canandaigua Campus.
He is a 5th Degree Black Belt who started martial arts training at the Academy in 1993, along with his mother and sister.
In 2001, Master Tuttle joined the United States Marine Corps where his martial arts training was put to good use, both physically and mentally. While serving in the Marine Corps, Master Tuttle received several commendations including the Purple Heart medal, for wounds received in action in Afghanistan. He also received the Navy & Marine Corps Commendation medal for dedicated service above and beyond the normal call of duty.
Master Tuttle has over 23 years of training with Grandmaster Kuek and is considered to be a highly experienced teacher and motivator for the adult and kids classes alike.
He has continually brought the martial arts into the community by giving numerous seminars in bully defense, abduction avoidance, goal setting, and women's self-defense to several local schools and organizations.
Master Tuttle also serves as head coach for our Athlete Development Teams that travel all over the country for Olympic style Taekwondo competitions.